Uptima Business Bootcamp is an innovative network of member-owned business accelerators dedicated to providing entrepreneurs with greater access to hands-on education, resources and community to create thriving businesses.
Explore our Oakland programs
Oakland Business Accelerator
We began offering our first accelerator in Oakland, CA. Running out of Impact HUB Oakland, our Oakland Business Accelerator classes and business advising services offer a unique way for freelancers, small business owners, and startup founders to get valuable training within a dynamic community on the leading edge of "next economy" new business development.
Explore our San Francisco programs
San Francisco Business Accelerator New
Just launched, our new San Francisco Business Accelerator makes our unique member-owned business accelerators more accessible in the Greater Bay Area. We have partnered with Impact HUB San Francisco to launch our programs for freelancers, small business owners, and startup founders. Join our emerging community of entrepreneurs focused on creating positive social, environmental and economic impact.
Bring Uptima to Your City
Open an Uptima Accelerator in Your City
Uptima Business Bootcamp is expanding! We're looking to bring our unique member-owned business accelerator model to other locations in the Bay Area. Our team is passionate about helping entrepreneurs create thriving businesses that serve their communities. If you are too and would like to discuss the idea of opening an Uptima Accelerator in your city, we'd love to hear from you.
One practice that changed in my business is assessing my capacity to work with prospective clients. Now that I have a greater understanding of what I offer as a service, I can determine which clients are mutually beneficial for me to work with.
The program is excellent. The materials and exercises are all extremely practical. And the weekly group calls and one-on-on calls with a mentor, were part of building the community of trust. I can't recommend Uptima highly enough.
It is like getting an MBA in 9 months.  The program offers exceptional curriculum and business tools unavailable to most small business owners.  That combined with the carefully selected, inspiring and supportive business owners makes the program unparalleled to anything currently available.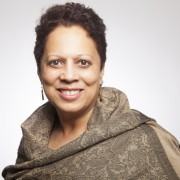 As someone who has started a few business ventures in the past, including a nonprofit organization and a national consulting practice, being a part of Uptima Business Bootcamp helped take ProfHire to a different level. In a large part, because of Uptima Business Bootcamp ProfHire is being built on a solid foundation that will ensure our ongoing success.
$
228
,
105
FUNDING RECEIVED BY THE BUSINESSES WE SUPPORT
Upcoming Programs and Events
| Events | |
| --- | --- |
| Uptima Presents: Explore Your Business idea, Oct 31, 11:30am-1:30pm, Impact HUB Oakland | Oakland |
| Start Up Networking Night, November 8, 7pm-9pm, Impact HUB San Francisco | Oakland |
| Demo Evening, November 26, 6pm-9pm, Impact HUB San Francisco | Oakland |
| Uptima Presents: Start Your Entrepreneurial Journey, November 29, 6pm-8pm, Impact HUB San Francisco | San Francisco |
| OAKLAND UPCOMING PROGRAMS | APPLICATION DEADLINE |
| --- | --- |
| Freelancer Accelerator | Oct 26 |
| Module 4: Funding a Business | Dec 28 |
| Module 3: Building Operational Capacity | Jan 4 |
| Module 2: Creating a Business Roadmap | Jan 11 |
| Module 1: Launching a Business | Jan 18 |